Select your iComfort® Smart Thermostat
With our iComfort® Smart Thermostat lineup, we combine Lennox's innovation with the latest technology to give you more home comfort control and energy savings than ever before.
Access your iComfort® thermostat from your choice of smart home systems.
Our smart thermostats effortlessly integrate with a range of smart home devices — from premium smart home systems like Control4 to popular voice-activated devices like Amazon Alexa, Apple HomeKit*, Google Assistant, and IFTTT.
*Apple HomeKit not supported by iComfort M30

Partnered for your convenience
Control4 is a leading control and automation platform which works with thousands of smart devices integrating audio, video, lighting, security, intercom, and of course climate control into a seamless customer experience. Control4 gives you an easy-to-use interface to control your iComfort® thermostat.


Partnered for your convenience
IFTTT, an acronym for If This Then That, is a free service that automates connectivity between apps and services, enabling users to utilize "recipes" that will coordinate small tasks between Internet and web services. The iComfort S30, E30 and M30 are IFTTT compatible.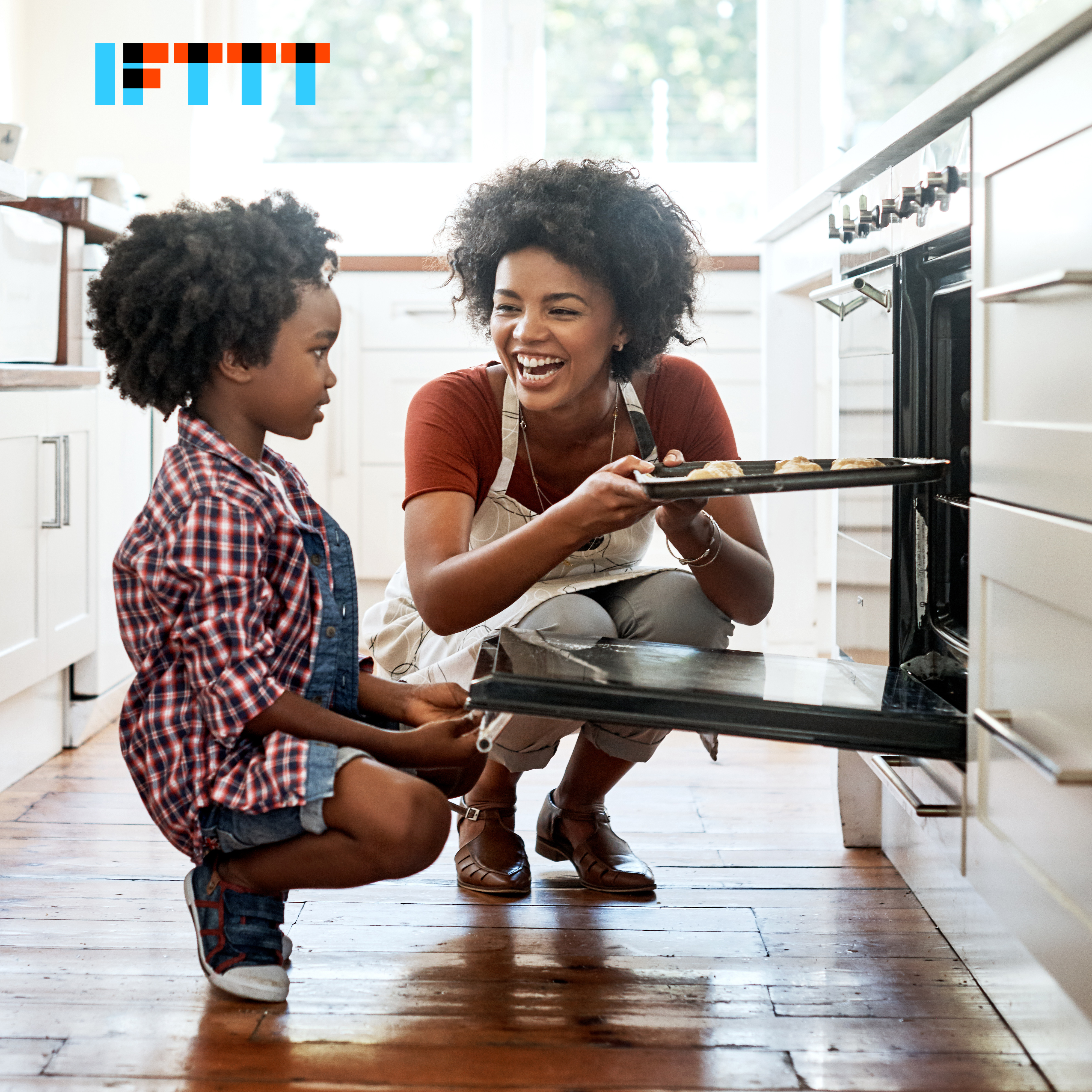 Partnered for your convenience
Apple HomeKitTM technology provides an easy, secure way to control your home's lights, doors, thermostats, and more from your iPhone, iPad, or Apple Watch. The iComfort® S30 and iComfort® E30 thermostats are now compatible with Apple HomeKit, allowing you to control your thermostat using the Apple Home App or the Lennox iComfort® Home Companion App.


Partnered for your convenience
Amazon Echo/Dot is hands free and voice controlled. The Amazon Alexa voice service running on the Echo/Dot puts you in command of your home though voice controls that can be used with individual thermostats or groups. It can be used with Amazon Alexa compliant smart home devices.
Feels Like
The temperature on the thermometer isn't always the temperature you feel. For example, an outside temperature of 85 degrees, plus a humidity level of 75% means the temperature outside "feels like" 95 degrees.

iComfort® S30's and iComfort® E30's Feels Like function works the same way. It can control temperature levels and humidity levels with extreme precision, simply set the Feels Like temperature you want, and it does the rest.
Smart Away
The iComfort® S30's and iComfort® E30's Smart Away mode works with an app on your family's smart phones, to detect when the house is empty and automatically changes the temperature to a more energy-efficient setting.

And it detects when a family member is on the way home to return the temperature to its regular setting. So even if your schedule isn't consistent, your energy savings are. Because the iComfort® S30 and iComfort® E30 Smart Thermostats adapt to your life. Perfectly.
Locate a Dealer

Find a Lennox Dealer in your area who can take care of your home comfort needs, or view a list of all Lennox Dealers.

Download our Apps

Adjust your home's temperature anytime,anywhere from your mobile device with the Lennox iComfort® mobile app!